(SOLD ON LAYAWAY) 1940s Lanz green wool Austrian sweater | S-M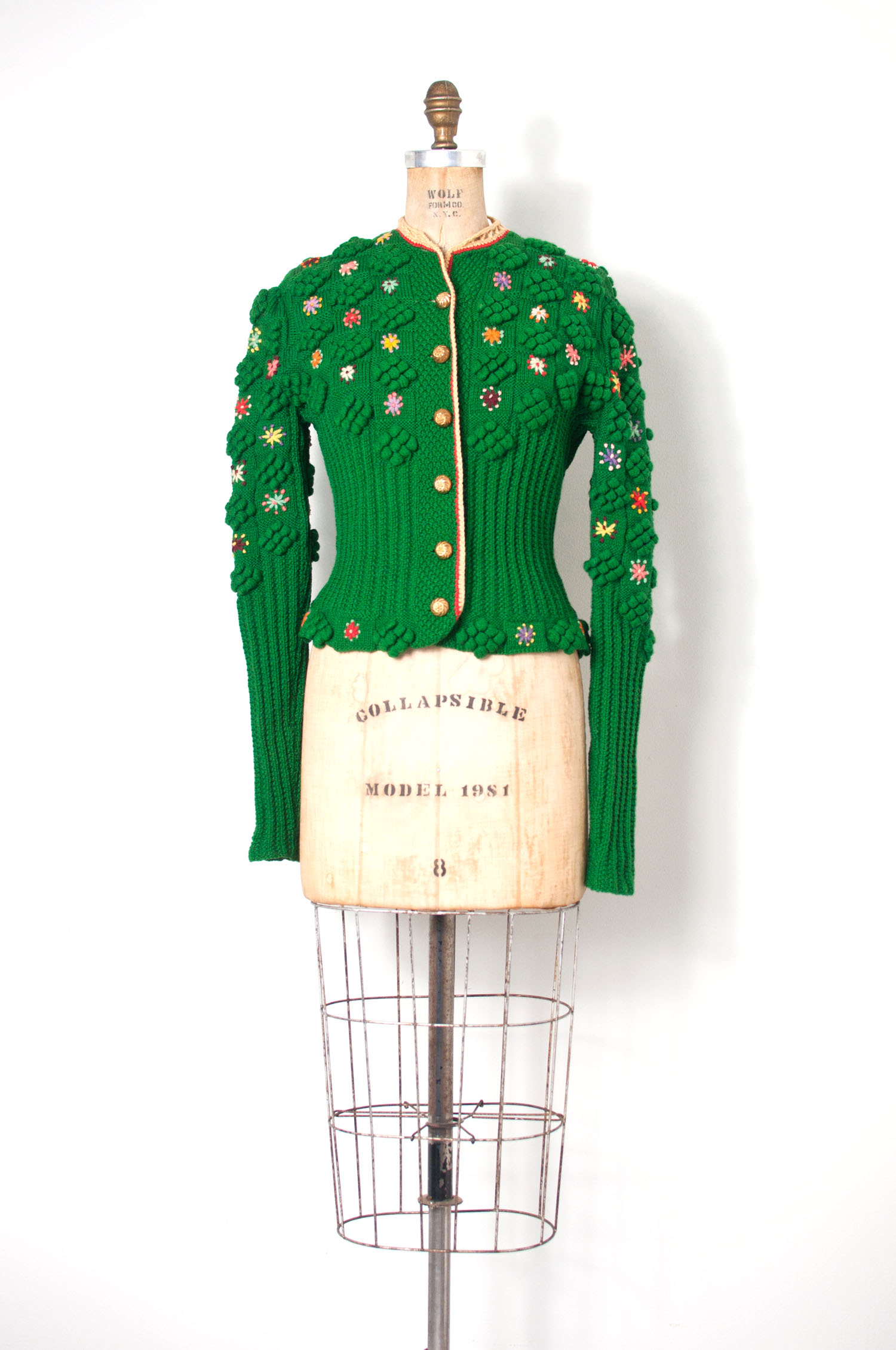 (SOLD ON LAYAWAY) 1940s Lanz green wool Austrian sweater | S-M
SOLD ON LAYAWAY - DO NOT PURCHASE
Rare and incredible late 1930s/ early 1940s hand knit cardigan sweater by Lanz. Seriously the best Austrian Tyrolean sweater I ever did see! Bright green wool with colorful hand embroidered flowers scattered about, the best nubby grape-like cluster bobbles that create a 3-d effect (such great texture!), thatched seed-stitch design knit pattern, ribbed lower bodice and sleeves, cream and red crochet trim, and embossed domed gold metal buttons up the front. unlined.
a dream sweater!
Era: 1930s/1940s
Label: Lanz
Fabric: wool, yarn
Measurements:
Bust: 34" - 38"
Shoulders: 16.5" (slightly dropped)
Sleeves: 25"
Waist: 28"-33"
Along bottom hem: 30"-35"
Length: 20"
Approximate Modern Size: small - medium.
Condition: excellent! as if it was stored in an airtight cedar chest for decades and never saw the light of day…truly museum quality…an exquisite rare piece I am honored to offer.
sold out